Explorer - AhaMove's geospatial analytic tool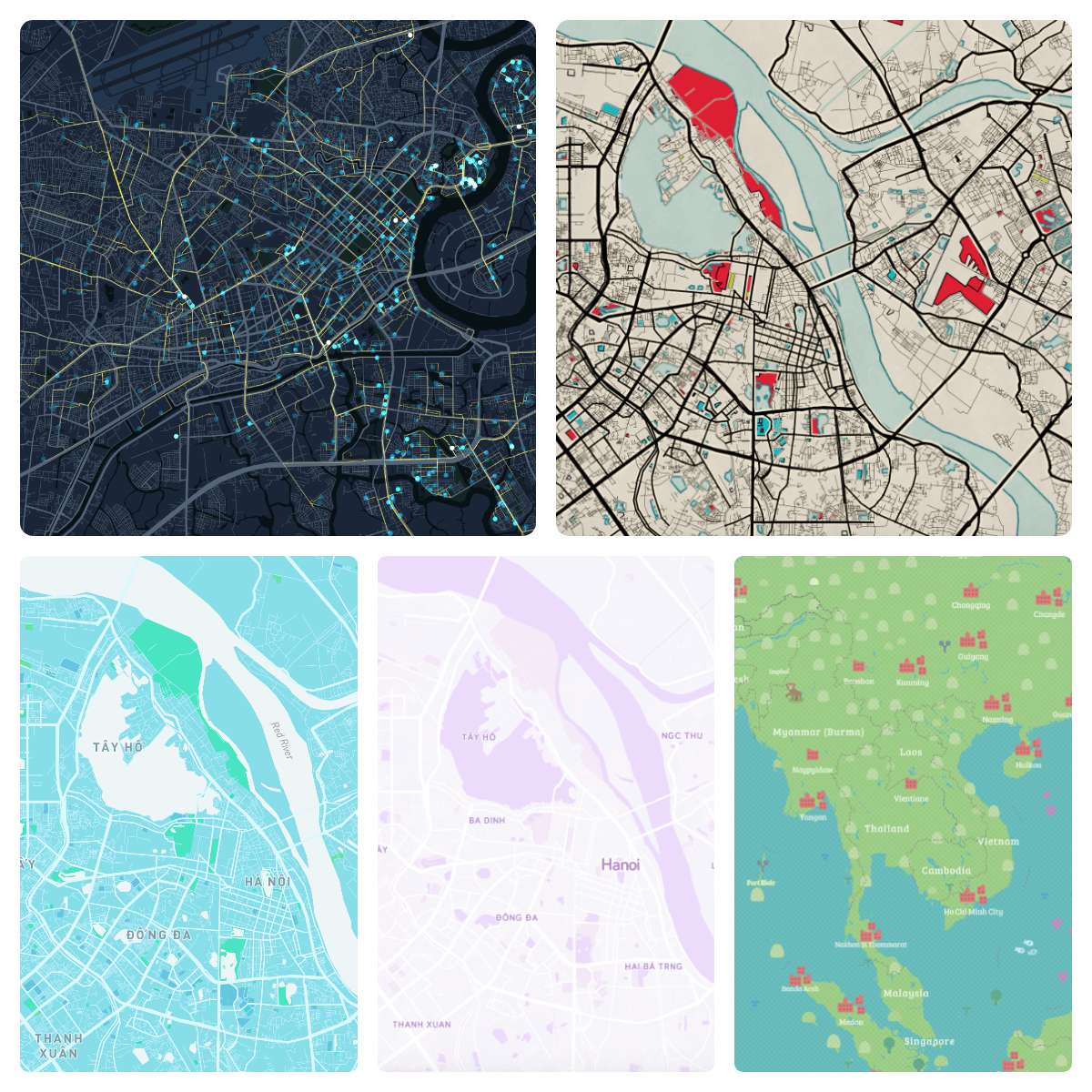 As a on-demand delivery tech startup, we are facing with many geospatial problems: supply-demand imbalance, surged pricing, order-matching, expansion, live tracking, etc... And while we already are able to "see" these issues in form of raw numbers, it is quite improductive/unintuitive to evaluate spatial problems by raw numbers. We need a more comprehensive approach to visualize our problems.
Inspiration: Kepler is the most inspired tool for us so that we even named our tool AhaKepler at beginning. But later on, we broaden the tool scope and use-case, hence we think "Explorer" is a more visionary name :D Besides, we also love other tools such as locale.ai or aspectum due to their beautiful design and very rich features.
Philosophy: Productivity to get spatial insight is our main focus to build Explorer, so we utilize the keplergl as a base component, then add on top of it more data ELT feature integrated with our inhouse data-source. Beautiful map style is another our desire because we love artistic cartography.
Vision: We think Explorer can help to 2 main use-cases: analyze historical data and get real-time insight. From these perspectives, we can suggest/execute prompt proper decisions on our operation. Further, we can add more data layers from public providers such as traffic cameras to gain more information, and become a part of SMART CITY prospect.
Technical Challenges: As "Explorer" is quite a very new tool in this segment in our local market, and we also need to be different from global competitors, we obviously need to embed some new technologies in some aspects such as real-time data streaming or great visualization, as well as provide unique local data such as Vietnam addresses and admin boundaries to disrupt existing players.
Business Challenges: Even sounding high-tech, Explorer need to fulfill some use-cases to prove its usefulness. We are contacting some partners to solve their problems with Explorer.
Explorer is a new component in AhaMove internal "operational platform", but our ambition is not just to improve AhaMove operating efficiency but also to spread our expertise to our clients. In coming posts, I will share more about this favourite tool.